On July 9th – 11th, members of Jeju Dark Tours travelled to Gangwon Province to join DMZ Peace Tour organized by Lee Kichan, a founder of Gangwon Peace Tour. It was especially meaningful trip since this year marks the 70th anniversary of the Korean War.
During this trip, we had a unique opportunity to explore DMZ in Yanggu-gun. Unlike DMZ in Paju, this place is not a famous tourist trail and it will not be seen often in travel brochures. However, the experience was remarkably interesting. We have been greeted by a local guide who requested us to do short stretching before the hiking. Then he took us up the curvy trail in a lush forest to oversee a beautiful bowl-shaped Yanggu Valley. This place has its original name 'Hae-ahn myeon' but since it looks like a 'punch bowl', it is more well known for its English name.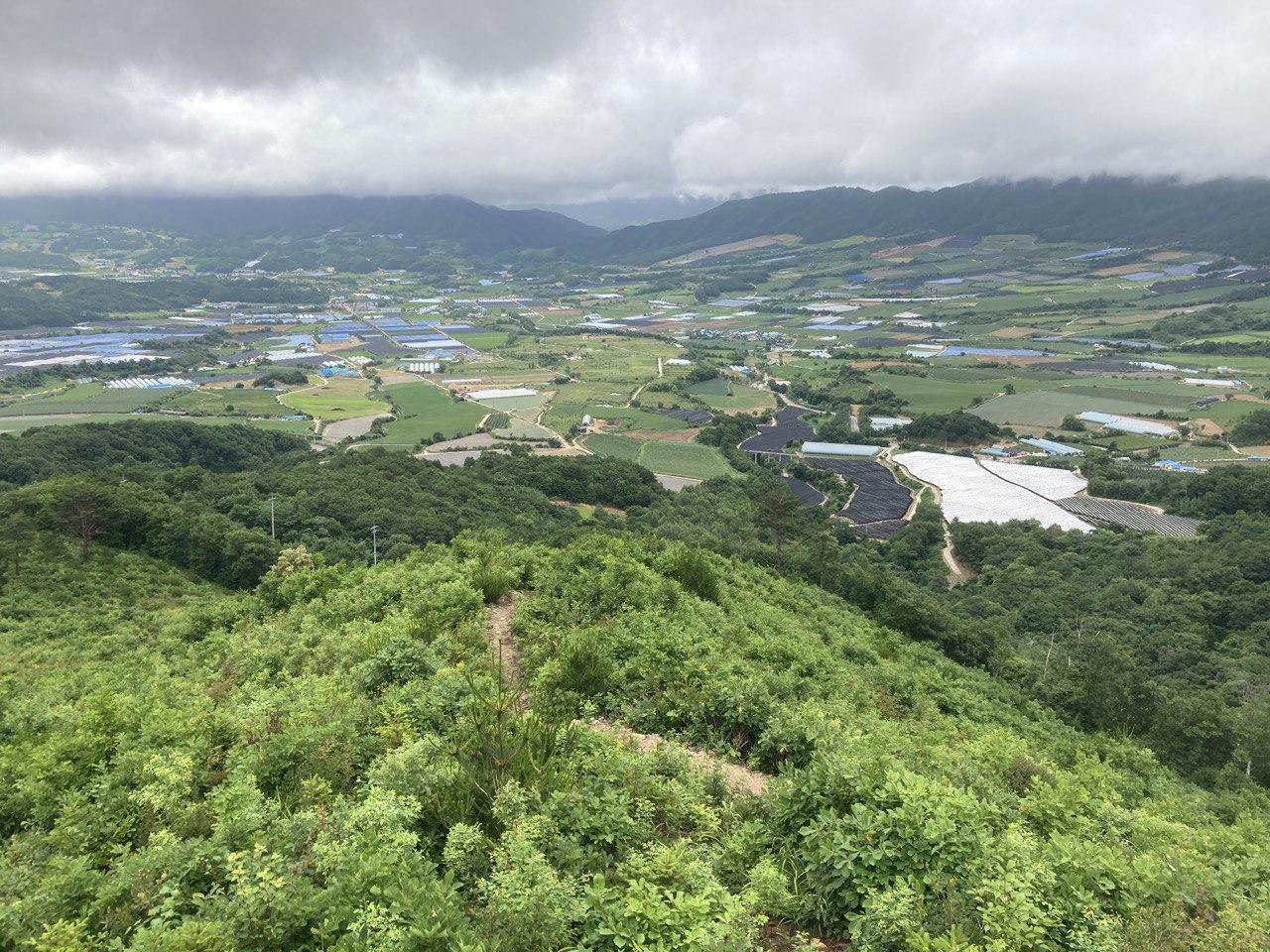 Even though the weather was rainy and slightly gloomy, the beauty of surrounding nature was breathtaking. However, the tragic history of the Korean War and several battles that took place here would not leave our mind. Currently, it is a peaceful village with a population highly engaged in agricultural works growing fruits and vegetables and making delicious food made of locally grown products.
Our next stop was Yanggu Unification Hall. We were welcomed by a 6-meters tall statue of Greeting Man. This statue was erected in 2012 and symbolizes peace, hope for the end of the Korean War and the Unification.
One of the highly recommended places to visit on-site is War Memorial Hall which was built in 2000 to commemorate the memory of those who fought during the Korean War. Indoor walls of the hall are covered with heartbreaking pictures from the Korean War, with installations of real weaponry used during the war. You will find a glass floor with bullets and weaponry beneath it, the remnants of the war. At the same time, it portraits North Korea as a pure enemy and even it used to have a computer game that children can shoot North Korean soldiers on the screen with a toy gun. This machine was removed last year but still, its remains were there. Since 70-year armistice creates unnecessary tension on the Korean peninsula, it would be nicer if we could see ways to bring peace on the region.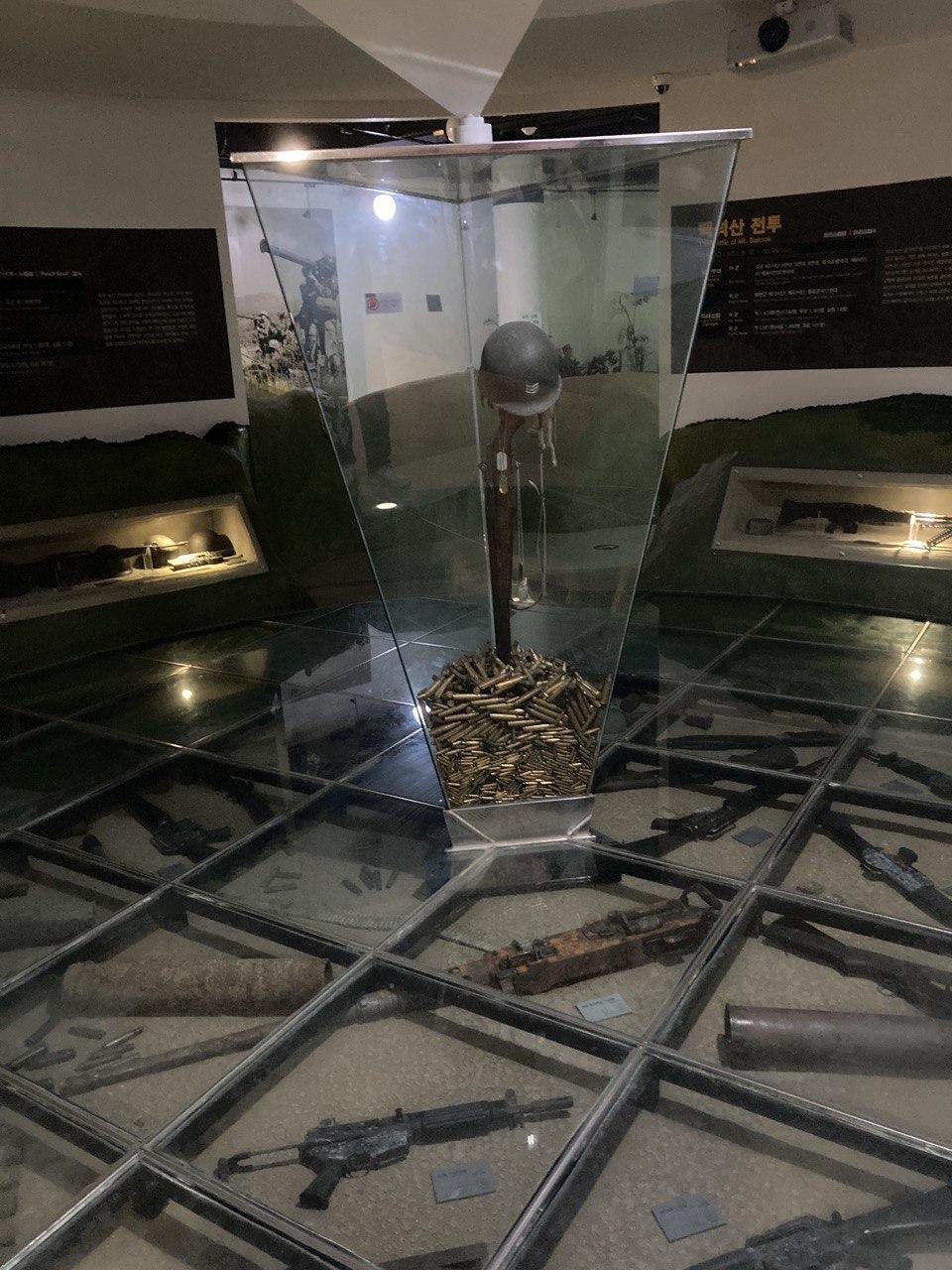 Next, we arrived at the Peace Dam in Hwacheon-gun. This Dam was known to be built to prevent potential flooding attack by North Korea. The construction of the dam started in 1986 and was completed by 1989. However, the dam does not properly perform its role and water storage level was very low which brings doubt that it is actually built to prevent potential flooding attack. The Korean government started reconstructing the Dam in 2002 and ended by 2005. The Peace Dam is 601 meters wide, 125 meters tall, and capable of holding 2.61 billion tons of water. Due to its location in a scenic area, the dam is currently a tourist attraction. There is a sky walk as well as various recreation areas for vacationers.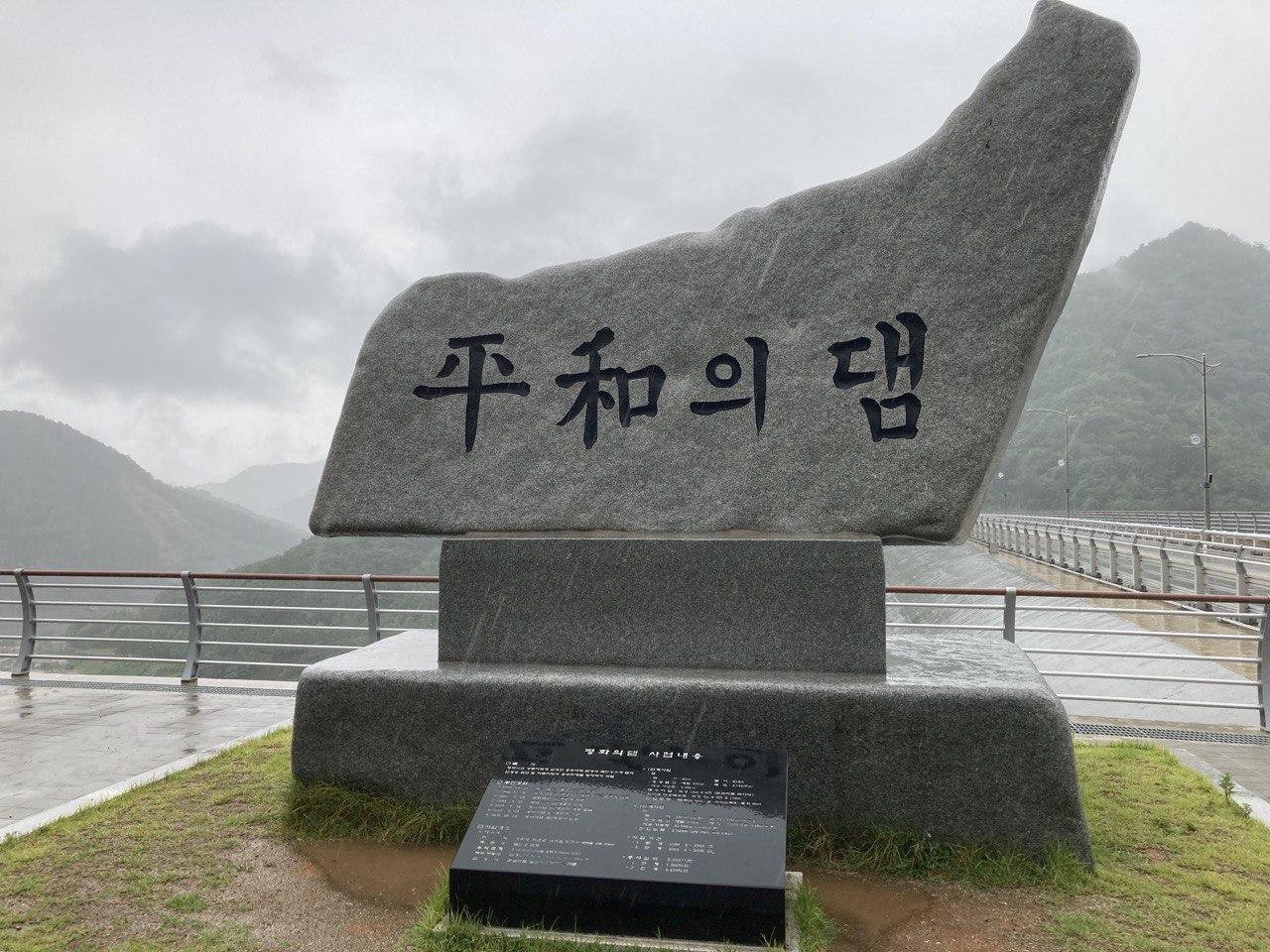 And the final destination of Jeju Dark Tours members was to the Vietnam War Memorial Museum in Hwacheon-gun. We could go back through history and observe the hardships that Vietnamese people had to undergo during the war and learn about the role of the Korean army in the Vietnamese War. One of the most memorable moments here was going through Cu Chi Underground Tunnel Exhibition Hall with human sculptures depicting the daily life of Vietnamese people during the Vietnamese war. However, the exhibition does not show other stories by Korean soldiers during the Vietnam War. (The Forgotten History of South Korean Massacres in Vietnam)
This trip was historically enriching and by the end of it, participants were even more resolute in their believes that humanity should altogether work towards the promotion of global peace by remembering and respecting the past.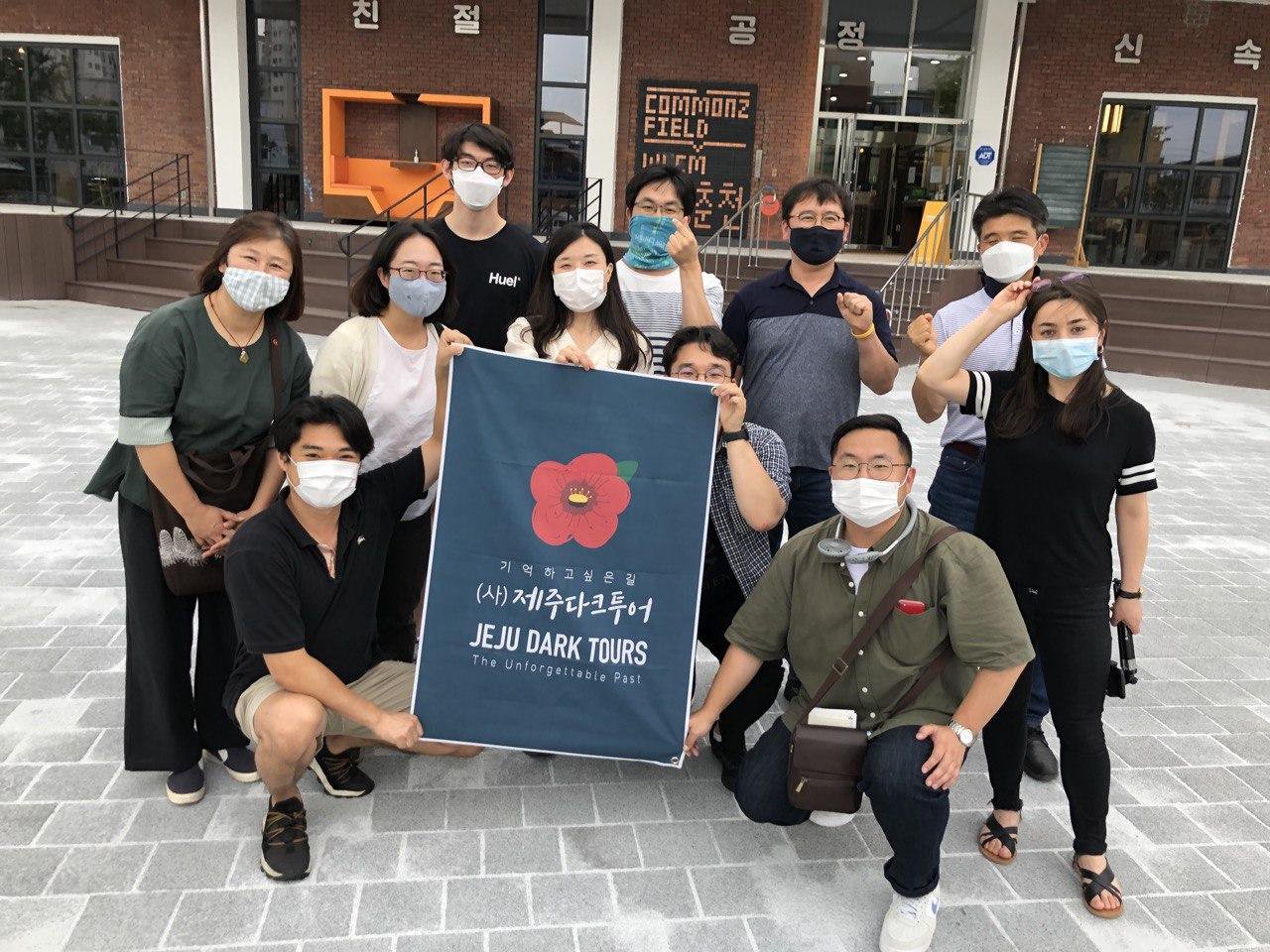 ---